Lakeshore Knights of Columbus #2733

25003 Little Mack
St. Clair Shores, MI 48080
586-771-4380

Welcome to Lakeshore Knights of

Columbus Council #2733 St. Clair Shores, Michigan



Who Are The Knights of Columbus? Knights of Columbus are Catholic gentlemen committed to the
exemplification of charity, unity, fraternity, patriotism, and defense of the priesthood. The Order is
consecrated to the Blessed Virgin Mary. The Order is unequivocal in its loyalty to the Pope, the
Vicar of Christ on earth. It is firmly committed to the protection of human life, from conception to
natural death, and to the preservation and defense of the family. Brother Knights work to fulfill the
central mission of the Order: striving in charitable works; serving the Church and unified in
following its teachings; supporting brother Knights in their temporal and spiritual needs; acting for
the good of their country; and giving aid to widows, orphans, the sick and the poor.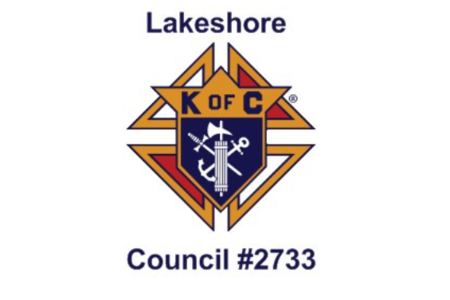 Knights of Columbus Links:

Supreme Council Website: https://www.kofc.org/en//index.html

Michigan State Council Website: http://www.mikofc.org/Home

Copyright @ Lakeshore Knights of Columbus 2733. All rights reserved.